Once upon a time I stole a necklace. I was eight years old, and the necklace was my classmate's. I reached alongside her as she worked on a math problem, stealthily snatched it out of her open desk and balled it into the front pocket of my pants until I got home from school. Safely in my bedroom, I buried the faux sapphire pendant and the black velvet strand beneath Ice Capades ticket stubs at the bottom of my seashell treasure box and then stashed the box in the back of my closet.
I never returned the necklace to the owner, and I never admitted to anyone that I stole it until, two years ago – nearly 35 years after the incident – when I wrote about it here.
Fast forward to Easter Sunday 2012, when I opened my in-box to discover an email from a former classmate. She'd come across my blog, read the story about the stolen necklace – her necklace, as it turns out – and wrote to tell me that she was, in fact, the girl.
I read her brief email three times, my stomach churning more with each word as I realized that during the span of more than three decades, I had never once considered her story. Not the day I took the necklace nor in the weeks afterward as I wrestled with the fear of burning in Hell for my sin. So wrapped up in my own guilt and spiritual angst, I never once considered how she must have felt the day she realized her necklace was gone, stolen by a classmate right out of her own desk. I never once imagined how she'd undoubtedly felt betrayed, targeted, isolated and scorned.

And I never considered how she might feel should she read about the incident three decades later – how it might open old wounds, tear open scars never entirely healed.
I never
considered any of that, until two weeks ago on Easter Sunday, when I opened my in-box.
We exchanged a couple of emails. She graciously accepted my apology, insisting that it was a long time ago, apologies not necessary.

"I wish you peace, love and happiness for the rest of your life," she wrote at the end of her last email. And I know it sounds silly and stupid because it happened forever ago, but I felt gratitude and relief when I read those words on my computer screen.
The terrible irony in all of this is that I don't remember her. I clearly remember the necklace, although I finally threw it away several years after the theft. I remember our teacher and where we sat in the classroom. I even remember the pants I wore that day, navy blue corduroys. But I can't for the life of me picture her face or even remember her real name. I gave her a pseudonym, Kim, when I wrote the story, but I couldn't have come up with her real name if I'd tried.
Still, I'm so grateful for her email. I'm grateful I had the chance to say that I am sorry after all these years. I'm grateful for her forgiveness. And most of all, I'm grateful to have heard and finally acknowledged at least a little bit of her story.
Peace, love and happiness for the rest of your life, too, "Kim." And thank you for grace.
Have you ever had the chance to apologize to someone for a wrong you inflicted a long time before?
With Jennifer...
And with Ann, writing about the power of the Resurrection this week...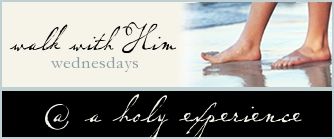 Click
here
to get Graceful in your email in-box. Click
here
to "like" my Facebook Writer page. Thank you!