I don't know about you, but dinner at my house can be a less than savory experience. My boys are now 7 and 10...need I say more? Think cutlery clattering to the floor, inane conversation mostly centering around Mario Bros. with a frequent foray into bodily functions, raucous noise, flailing limbs, and the occasional body tumbling from the chair. I suspect a medieval peasant and perhaps even a caveman would be quite at home at our table.

In an attempt to create a less barbaric, slightly quieter dinner hour, I decided recently to begin reading a daily devotion each night while we ate. In the past, we've done this during both Advent and Lent, and while every night wasn't always perfect, the devotions did occasionally spark a few minutes of calm, meaningful conversation.

I've been reading Sarah Young's devotional Jesus Calling every day since the beginning of January (which I absolutely love), so when I saw a version for kids on Amazon, I snapped it up.

All went well. For two weeks.

And then the mutiny began.

"It says the same exact thing every day," Noah complained. "'I am with you, I am with you. I go before you, I come behind you.' I'm tired of the same message."

Rowan nodded, eager to agree with whatever his older brother said.
Noah had a point. Both the kid's and the adult version of Young's devotional do repeat similar themes, but I, for one, am a slow learner, especially when it comes to all things related to faith. Repetition works for me.

"Well, honey, I think that's because God knows we need to hear the same message repeated over and over," I said to Noah. "We need to be reminded because sometimes we forget that God is with us."

"Well I don't forget," said Noah matter-of-factly, fork poised in the air.

"Me either," echoed Rowan.

It seemed I'd been outvoted, and for once, I decided not to push issue. Medieval dining has resumed at my house once again.
The good news for you in this failed quiet project of mine is that I am giving away my nearly brand-new copy of Sarah Young's Jesus Calling devotional for kids. Don't let my persnickety kids dissuade you -- I love this devotional, and I think it might be the perfect fit...for another family! If you'd like to be considered for the drawing, leave me a comment by midnight tonight. I'll randomly choose one commenter and mail out the book this week.
So what's the dinner hour like at your house? Any tips for creating a quieter, more civilized mealtime around here?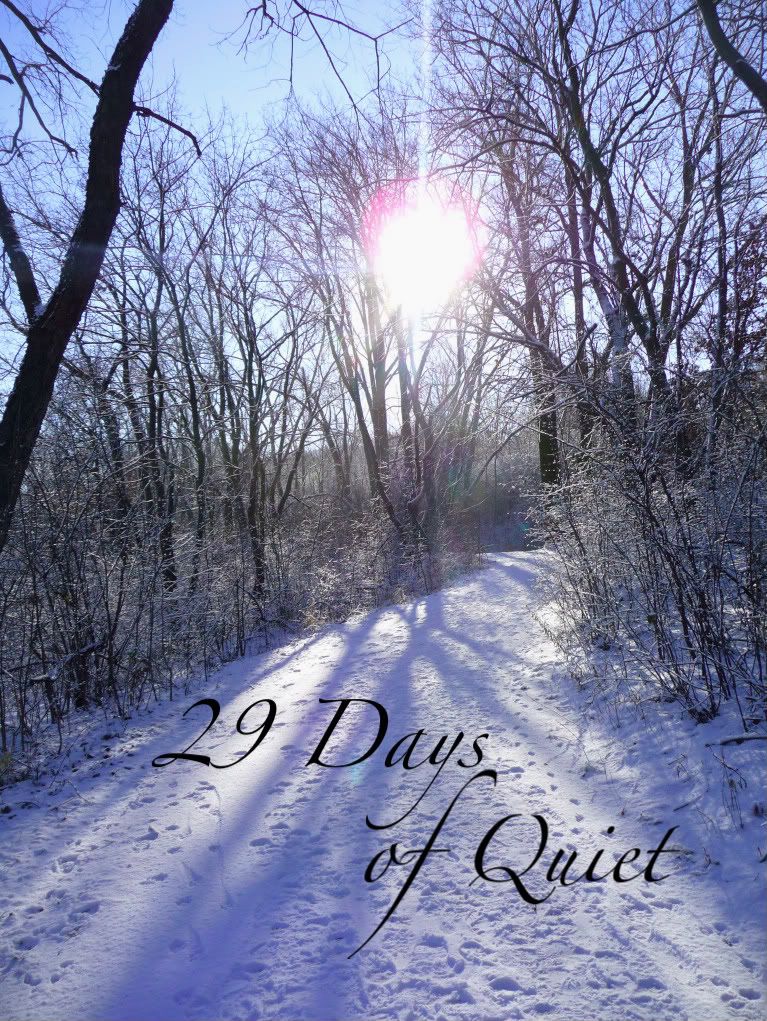 Want to read other posts in the 29 Days of Quiet series? Click here.