Yet God has made everything beautiful for its own time.
He has placed eternity in the human heart, but even so,
people cannot see the whole scope of God's work
from beginning to end.


(Ecclesiastes 3:11, NLT)
With Deidra...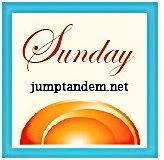 If you haven't done so already, would you kindly consider "liking" my Writer Facebook page by

clicking here

? Thank you! You can also receive "Graceful" free in your email in-box or via the reader of your choice, by clicking here.