"Last year I used to think that maybe I didn't believe in God, but now I know I do." He announces it at the dinner table, and I pause, a spoonful of lentil curry soup poised halfway to my mouth.
"You thought you didn't believe in God last year?" I ask, trying to keep my voice light and bouncy.
"Yeah, but I'm good now. I feel better again," my ten-year-old son Noah says.
...I'm over at
Ginny's place
today. Will you join me
there
to hear what I learned from my son about faith?
I'm sharing this story with Jennifer Dukes Lee's brand-new link-up community. Think about how God is nudging you in a particular direction or way, and then hop over and share your story!
And with Ann, as we write about preparing our hearts for the season...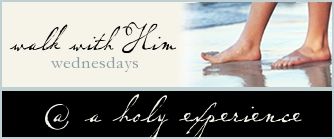 Read more...