Bunk bed made, suitcases and boxes unpacked, clothes hung neatly in the closet, I kissed my parents goodbye, watched their car drive away and then
made my way down the hall to the community room where the rest of the Dwight Hall fourth floor freshman were gathering.
It was quiet as we filed into the space, and I warily eyed my new floor mates, all strangers, as I scanned the room for an empty seat.

Settling into a worn chair next to a girl with straight blond hair and blue eyes, I stared at my feet while the RA reviewed the dorm rules.
It was only when I stepped outside a little while later to walk across campus to the freshman convocation that I noticed the torrential downpour.
I don't recall who had the umbrella or who made the offer to share. What I do remember well is that the blond-haired girl and I shared an umbrella all the way across campus. And in those soggy minutes as the rain pattered hard

over our heads, all the sweaty nerves and pit-in-the-stomach fear of college vanished.
"Hi, I'm Raechel," she'd said, extending her hand beneath the umbrella. And we'd laughed at the absurdity of the rain and the wind and the fact that we were two strangers suddenly foisted together beneath one umbrella.
What I didn't realize at the time was that in our simple act of sharing, a life-long friendship was born.
Yesterday morning in church when I listened to the reading, from Acts 2:42-47, and heard the word "share" repeated four times in five verses, I was reminded of that first rainy day of college:
1. They joined with the other believers and devoted themselves to the apostles' teaching and fellowship, sharing in the Lord's Supper and in prayer. (42)
2. And all the believers met together constantly and shared everything they had . (44)
3. They sold their possessions and shared the proceeds with those in need. (45)
4. They worshipped together at the Temple each day, met in homes for the Lord's Supper, and shared their meals with great joy and generosity…(46)
The apostles shared worship and prayer. They shared their possessions with each other. They shared their wealth with those in need. And they shared in fellowship and community.
In sharing they opened themselves up to God and to one another. In sharing they grew in their love for God and for each other. In sharing they grew their community and their faith.
Sharing was the catalyst, the entryway, to their transformation both as individuals and as a community.
The truth is, when we share our possessions or our time or our money, when we share our compassion or sympathy, our joy and our praise, we share a little bit of our heart, too. We open ourselves up to vulnerability, we crack the door, and in doing so, we foster the possibility of connection between ourselves and those around us.
That exactly what happened for Rach and me that rainy afternoon on our first day of college. We dared to share not only the umbrella but a little piece of ourselves, and it was the beginning of something wonderful.
So today I'm asking myself what I can share to further connection and relationship in my community. My time? My money? My faith? My home? My prayer?
What little bit can you share today to help further God's kingdom on Earth? You never know, it might be something as simple as an umbrella.
One thing before we get into the Hear It, Use It link-up. I wanted to mention that I am also writing over at the WordServe Water Cooler today about a humiliating but ultimately fruitful platform-building lesson I've learned (I wrote about it about a year ago here...but it's too funny to miss if you didn't catch my story then about how I emailed Jon Acuff. If you have time, will you pop over there and give it a read? Thanks!).
Today I'm delighted to be linking with Jen:
And Laura:
And I'm joining a new writing community today with Stacey and Katie, two wonderful, inspiring women I met at Relevant!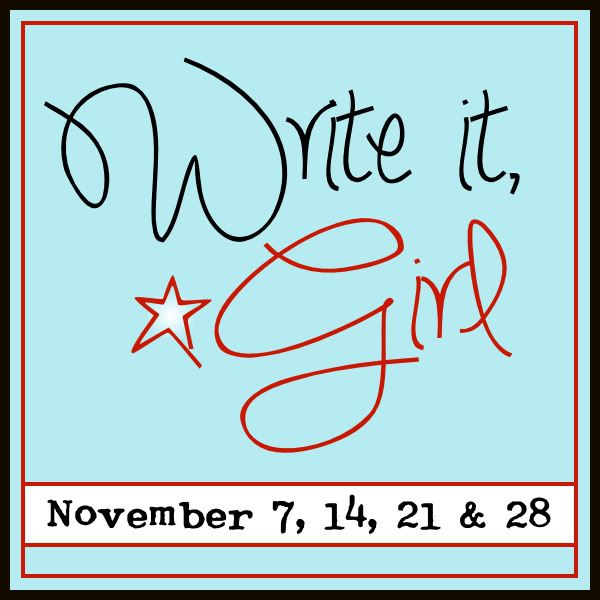 Welcome to the "Hear It on Sunday, Use It on Monday" community! If you're here for the first time, click
here
for details and instructions on how to link up.

I love hearing what you have to reveal each week about how God is speaking to you through his word, and I am so very grateful for your participation here!
Each week we write about what we are hearing from God, usually in the Bible, or a hymn, a prayer or the sermon.
I don't get all crazy and delete the posts if they don't have the Hear It, Use It button or anything, but if you can, please include the button or a link in your post, so your readers know where to find the community if they want to join in! Thank you!
And if you want to tweet about the community, please use the #HearItUseIt hashtag.
**This week we won't have the usual Hear It, Use It Round-Up on Thursday, because you know, we'll all be too busy eating turkey and pie! So have a lovely and blessed holiday with your family and friends -- I am certainly thanking God for you and this community!**
If you want to use the button, you can simply copy the code for the "Hear It, Use It" button in the sidebar to the right, and paste it into your own post.